Intentional Creativity in Mentoring: Research & Practice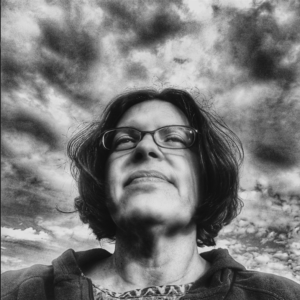 WORKSHOP LED BY SARAH KREMER & ERIK AUERBACH
Sarah Kremer believes passionately in the power of art and supportive relationships to heal and grow and provides support, teaching, and training based on her foundational belief of building resilience in young people and the adults around them. She has worked with adolescents in mental health and community settings for the past 26 years. She is a Licensed Professional Clinical Counselor and Board Certified Art Therapist. She has a Master's in Art Therapy from The School of the Art Institute of Chicago. Sarah is an adjunct faculty in NDNU's Art Therapy Psychology department where she is currently completing a Ph.D. in art therapy. As Director of the Resilience Consultation Program at Acknowledge Alliance, she oversees services provided to 25+ schools and organizations across San Mateo and Santa Clara Counties and works with partnering agencies to advance prevention-focused mental health and social-emotional learning across the entire school community. She currently serves on the Advisory Board for First Exposures, a nonprofit photography-based youth mentoring program in San Francisco, and the Digging Deep Project, which empowers children and teens facing serious health challenges to overcome the emotional burden of their illness or disability by helping them access their own inner strength to live with their health challenges.
Erik Auerbach found photography at eleven years old and has never turned back. Erik served as a volunteer mentor with First Exposures, a photography-based mentoring program in San Francisco, for one year prior to taking over as program director in 2005. As the director, he has managed First Exposures' curriculum development, mentor coordination, and community liaisons and has overseen all programmatic finances, budgets, and exhibitions. Until 2013, when the program became independent from its previous sponsor, he taught the program's weekly darkroom-based photography classes. His photographic work has been exhibited and published nationally, and he has taught photography at the Academy of Art University and served as a guest instructor at UC Extension in San Francisco and the San Francisco Art Institute. He was a  co-chair for the San Francisco Symphony's All San Francisco Concert Committee that issues the Ellen Magnin Newman Award from 2016 – 2018 and has co-presented with Sarah Kremer at the National Mentoring Summit in Washington, DC each year since 2016 with Sarah Kremer. He attended the Friends for Youth Mentoring Conference every year between 2006 – 2014 (including participating in a panel discussion in 2009), the Summer Institute on Youth Mentoring at Portland State University in 2010, 2015 and 2017, as well as attending a one-day seminar in 2013. Erik holds a BFA from San Francisco State University.
ABSTRACT
Intentionally bringing creativity into mentoring relationships and programs can help build connections between mentors and mentees, especially when there are socio-cultural differences, thus contributing to better outcomes for mentees. This interactive workshop will highlight three key strategies from practice and research perspectives of a 26-year photography-based mentoring program: enhancing mutual learning, developing shared interests, and building upon the benefits of creativity from a neurodevelopmental lens. Participants will experience simple art-based activities – ranging from collage and photography to poetry and movement – that cut across cultural and language barriers, as well as how to effectively attend to sharing creative materials. Attendees will also consider practical considerations for successfully integrating support, whether or not the program specifically focuses on engaging in creative activities.
Combining art making and youth mentoring seems like a natural fit, though there has been little research and a small number of programs that intentionally engage in both. Youth development research suggests that engaging in creative activities is a key developmental asset (Scales & Leffert, 1999) to achieve in order to be a healthy successful adult and creative activities are identified in 21 out of 45 given examples about the 41 Developmental Assets (Benson, 2008). Creativity promotes social, emotional, and academic learning in school and outside of school (Brice, Heath, & Soep, 2008) and the greater the level of being "at-risk" in arts-based programs, the greater the developmental impact. Engaging with youth, especially those who have had experiences with trauma or adverse circumstances (Linesch, 2016), in the creative arts is highly effective because of a heightened sense of creativity during adolescence (Emunah, 1990) and because there is safety in non-verbal expressions, interactions are more likely to be perceived as non-threatening (Riley, 1999).
For young people, learning creative expression with the support of a positive caring adult can be empowering as they develop their sense of self. Visual information follows a superhighway to the amygdala, processing ten times faster than conscious awareness, giving art an emotional power that promotes new perspectives (Hass-Cohen & Findlay, 2015). Engaging in arts-based creative activities where mentors and mentees share their creations may help "fast-track" the building of the relationship despite any socio-cultural differences; meaning derived from making art in mentoring is also enhanced because of the shared experience (Hass-Cohen & Findlay, 2015). Activities may support the mentee in growing closer to the mentor, thereby being willing to be more open and vulnerable in the relationship (Spencer, 2012). Finding a common interest supports building trust through meaningful activities (Karcher & Hansen, 2013) and mentors may be more committed when they are sharing a passion, like a creative activity. Mentoring that involves creative activities is a natural connection to share these kinds of experiences. As one program participant shared, "Being in a mentor/mentee relationship is about listening and growing. An important part of growth is thinking freely and creatively. By creating an environment where creativity isn't only allowed, but encouraged, the mentee can experience growth in a way that can be more meaningful to them.